NDTV talkes about Umoja a travel Website for People With Disabilities
"A newly launched website, Umoja.in, aims to create an online travel platform for people with disabilities" says NDTV in an article published by them. Here is what else they said about them.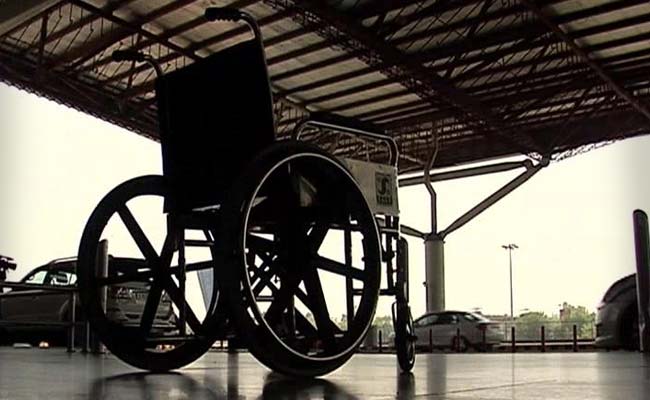 Information on inaccessible travel destinations is not easily avilable to potential travellers while planning trips.
One of the biggest challenges for people in the pre-travel stage is to find information on accessible hotels, attractions and activities. According to a recent EU study, people with disabilities encounter problems preparing a trip. Nearly 42 per cent find information regarding accessible travel insufficient and unreliable.
Says Usha Ismail Cunningham, a tourist and wheelchair user, "I love travelling. It has been very difficult finding places that are friendly, helpful to people with special needs."
A newly launched website, Umoja.in, aims to create an online travel platform for people with disabilities. Umoja is like a search engine for people to find hotels that can meet their accessibility needs.
The website is run by Yeshwant Holkar, who said, "I realised that there are so many people actually that need this. There are 1.1 billion people in the world with disabilities so why not try a technology to provide this kind of information for people who need it so that they can really travel with confidence."
Umoja conducted a survey of 50 hotels across the country and found that many hotels had made modifications to become accessible to certain categories of guests. For instance, about 70 per cent of the hotels were accessible to wheelchair users.
However, a large number of them were not yet universally accessible.
Umoja will connect hotels to the accessible tourism market. The guest wins, the hotel wins.
Mr Holkar said, "So how we gather this information is via the Umoja app. The app essentially allows any hotel within 90 minutes to answer some simple yes no questions, take some measurements and take its photographs  on a automates streamline fashion."
Umoja.in wants to become a marketplace for accessible restaurants, taxi services, health care providers, professional caregivers, and equipment rentals.